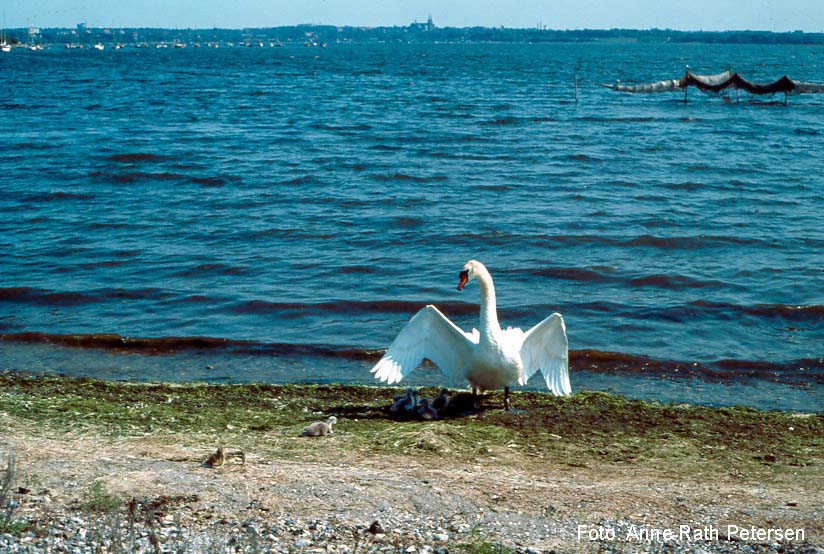 Welcome to the Roskilde Fjord portal
We would like to introduce you to one of the most beautiful and interesting fjord landscapes in Denmark, and to its flora and fauna. This narrow fjord cuts its way almost 40 kilometres into Zealand, and is generally rather shallow, with a depth of less than 6 metres in most places.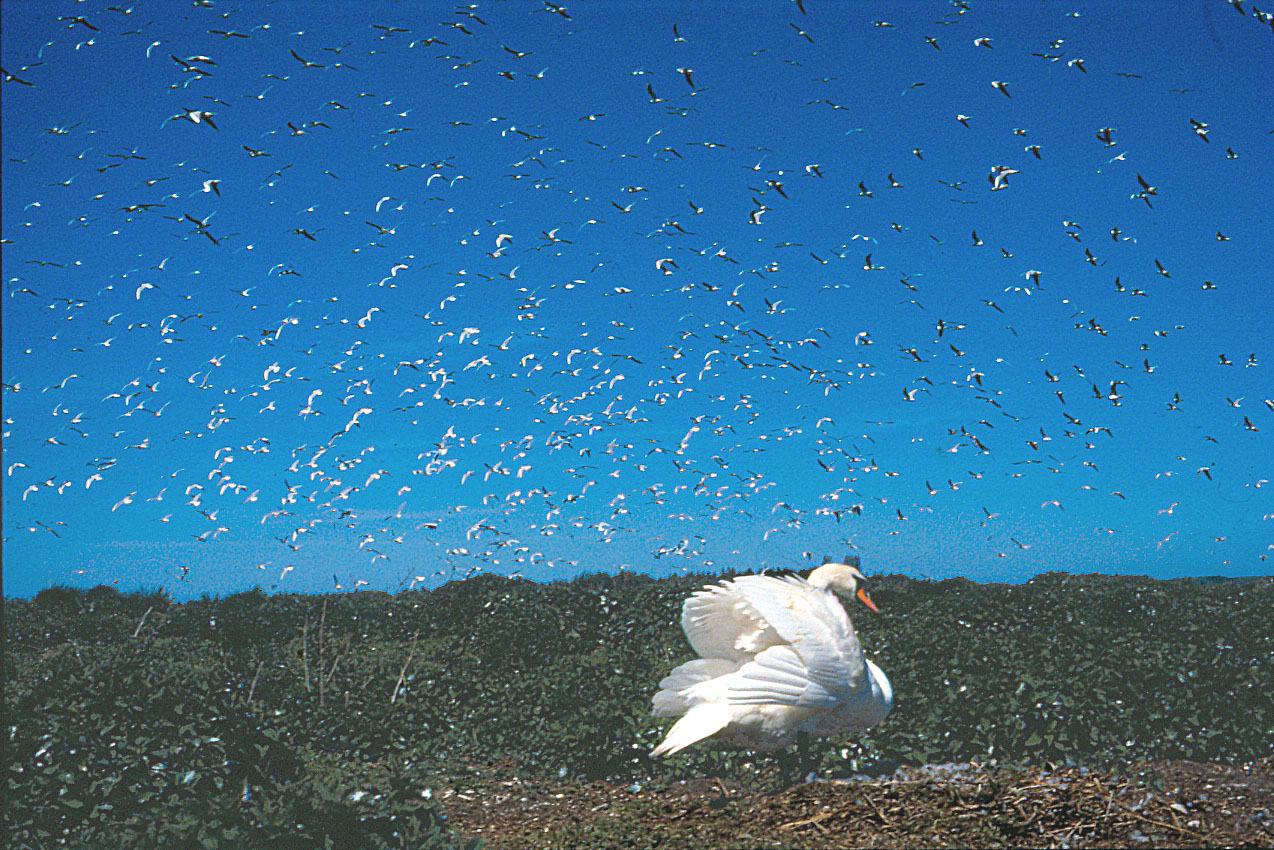 Black-headed gulls and a swan on Kølholm.



In the fjord there are approximately 30 small islands, with a largely untouched flora and fauna. To preserve these it is important to keep human influence at as low a level as possible.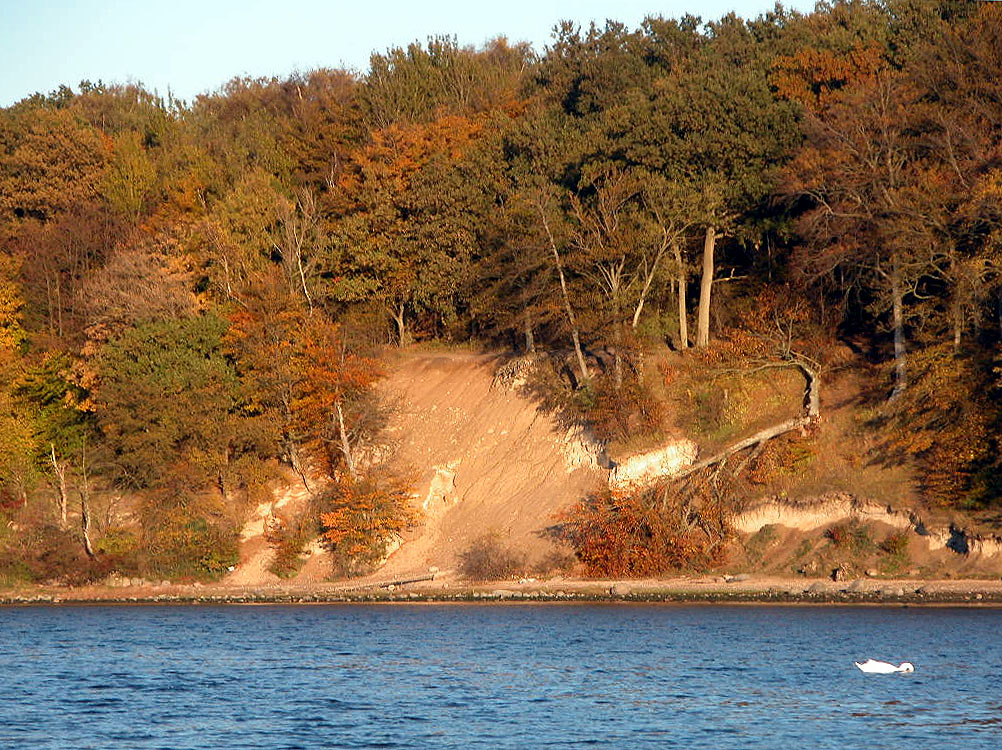 Wooded coast – the clay slope at Skevig.



The coastal area of the Fiord can be divided into three types: woodland, farmland, and built-up areas. The woodland stretches are very stable, but there is a constant pressure to exploit the agricultural parts of the coast for development.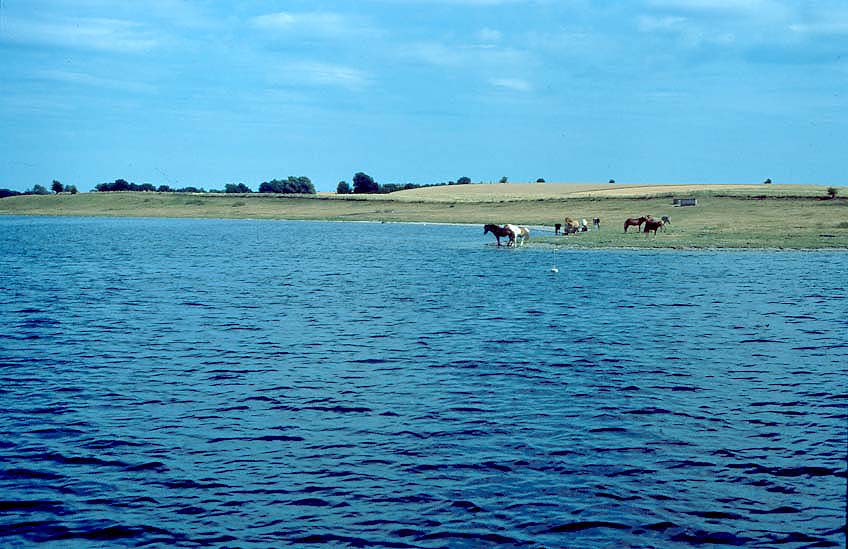 Agricultural coast – the point by Herslevgård at the northern end of Borrevejle Vig.



Though our legislation tries to counteract this tendency, inroads are unfortunately still made, step by step, into the open land near the fjord.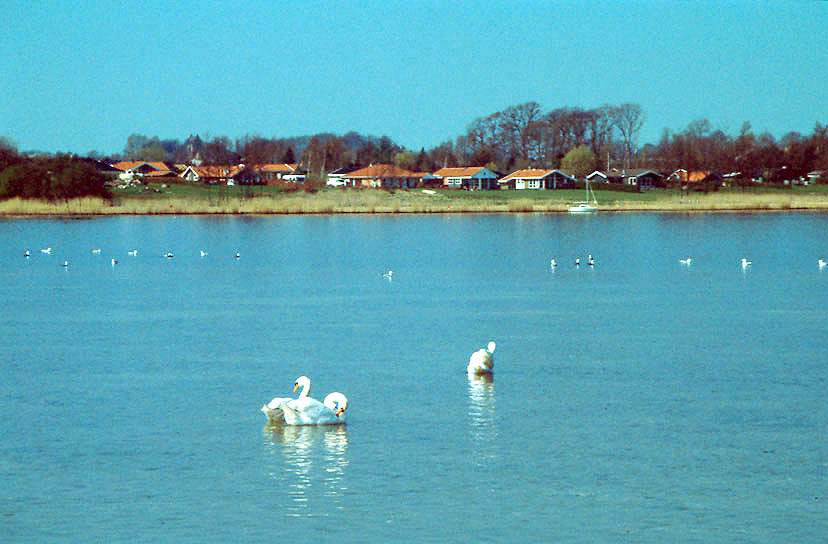 Holiday cottages at Sæby Strand, seen from Langholm in Lejre Vig.



It is important to preserve the uninterrupted view to the fjord from the roads along the coast, and from the fjord to the horizon, if the beauty of the fjord is to be maintained.

Since the 1960s the waters of the fjord have become steadily purer, but after rainy winters there will be a relapse due to leaching of nitrogen from the agricultural areas. It is important that this pollution is reduced also in rainy winters if the improvement in the quality of the water, and thus of life in the fjord, is to continue.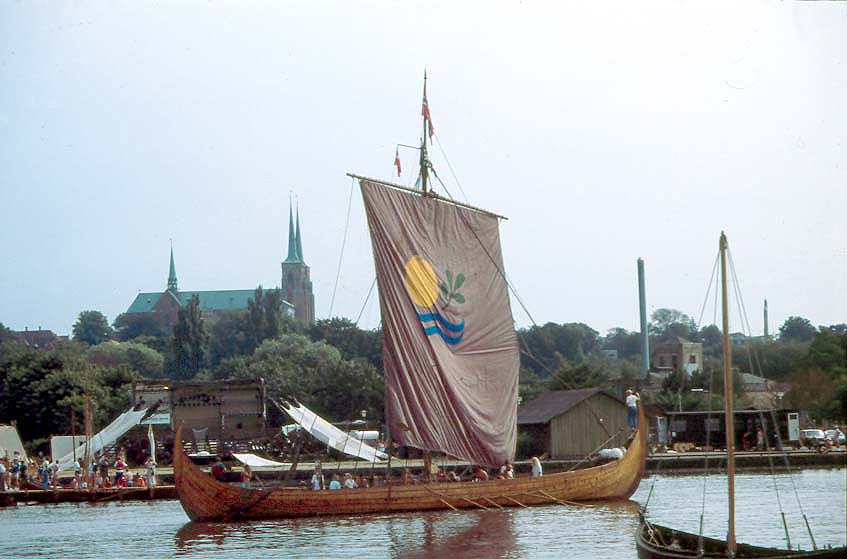 Urban area – the Viking ship harbour with Roskilde Cathedral in the background.



The fjord is situated in the densely populated area near Copenhagen, and is consequently used intensively for recreation. If it is to retain its value as a recreation area it is important that we use it in a sustainable manner. Then everyone, including future generations, can experience this gem.

Use the fjord, enjoy it, but first and foremost, protect it.